Phone: 301-271-0156

If we are closed, please leave a message or try again during office hours. If you have a pet emergency and we are closed, please seek treatment at one of these regional Emergency Veterinary Clinics.
Email: catoctinvetclinic@gmail.com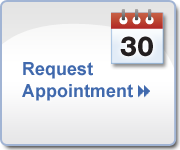 Fax: 301-271-3242
Mailing address:
Catoctin Veterinary Clinic
4 Paws Place
Thurmont, Maryland 21788
Clinic hours are:
Monday & Thursday- 8 am-7pm
Tuesday, Wednesday and Friday- 8am-5pm
Saturday 8am-12 noon.